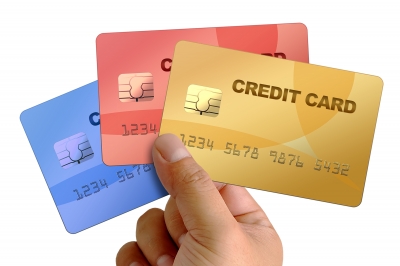 There are many Japan-issued credit cards that foreigners can apply for. Here, I pick up some cards that issued immediately. "Immediately" means that you get the one on the day you apply for if you get approved by a company.
Actually, it is not easy for foreigners to have credit cards issued in Japan because many foreigners do not know the appropriate way to apply for a credit card or right credit cards.
If you know right cards for foreigners, fill the application correctly and prepare documents required, then you will get the one. I will show you the way to apply for a credit card in Japan.
Please feel free to ask via comments or an email if you have any problems. Also, can you tell me what kinds of articles do you want to read about credit cards? or maybe about Japan? I would appreciate your messages:) Thank you.
Summary of the page
This page shows how to make a credit card for foreigners. It seems that you cannot apply for a credit card because you are foreigners. However, most credit companies in Japan issue credit cards for foreigners.
The plastic card makes you rich in your life.The benefits for making a credit card are 1. Getting rewards that allow you to exchange gift or premium tickets, 2. Paying bills easily, 3. Using for ID purposes.
The knacks of passing a screening are 1. Having stable income 2. Having a great credit record 3. Staying in Japan for a while 4. Owing a Japanese bank account 5. Owing a mobile phone based in Japan 6. Communicating in Japanese.
If you are interested in getting a credit card in Japan, then this page will help you to accomplish the goal.
当ページでは、外国人におすすめの即日発行クレジットカードを紹介しています。来日してしばらく経つと日本で発行されているクレジットカードを持ちたいと考えるのが普通だと思います。現金だけではやはり不便です。最近は日本でもクレジットカードが普及しているため持っておいて損はないでしょう。
日本では外国人の方がクレジットカードを作成するのは簡単ではありません。それでも、適切なクレジットカードを選択して、正確に必要事項の記入及び必要書類の提出を行えば作成することは可能です。
アメリカ人、中国人、イギリス人、インド人、ブラジル人、韓国人、ベトナム人、カナダ人、ニュージーランド人、アフリカ人、ウズベキスタン人等国籍に関係なく作成することができます。これからクレジットカードを所有したいという方は是非参考にしてくださいね。
Foreigners can have a Japan-issued credit card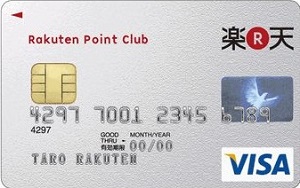 Never giving up a credit card!! I quote a qualification for application criteria of Rakuten Card that one of the big shopping sites in Japan issues. It says that you can apply for the credit card if you are over 18. (Except high-school students)
お申込み条件:高校生を除く18歳以上の方であればどなたでもお申し込みいただけます!

※審査の結果ご希望に添えかねる場合もございます。あらかじめご了承ください。
Some people say that you cannot get a credit card in Japan because you are foreigners. This is not true. The Japanese company allow foreigners to apply for the credit card. Friends of mine from overseas have credit cards in Japan. Believe me! You can have the one.
You are declined by the company not because you are foreigners but you are not eligible for it such as you do not submit documents required, you are unemployed now, or you are not the one that the company hope for. In this page, you will know all you need to pass the screening.
The Best Credit Card for foreigners living in Japan
Rakuten Card

| | |
| --- | --- |
| Fee | 5.0 |
| Popularity | 5.0 |
| Rewards | 5.0 |

Review: It takes about 1 week to get the card. However, Rakuten card is the easist credit card to make. The card offers 1% reward points. The more you use, The more you get rewars.

---
Saison Card International

| | |
| --- | --- |
| Fee | 5.0 |
| Popularity | 4.0 |
| Rewards | 3.0 |

Review: You will get Saison Card International immediately at Saison counters around Japan. There are more counters than Marui. So it is easy for you to visit the counter even if you live in a rural area in Japan.

---
American Express Gold Card

| | |
| --- | --- |
| Fee | 2.0 |
| Popularity | 5.0 |
| Rewards | 4.0 |

Fee

:

31,320 Yen

Rewards

:

0.4%~

Review: American Express is a famous international brand. Fee is expensive. However, you will get great services such as concierge, traveler's insurance, and frequent flier points.

---
EPOS Card

| | |
| --- | --- |
| Fee | 5.0 |
| Popularity | 4.0 |
| Rewards | 3.0 |

Review: you will get EPOS card immediately at Marui store around Japan. Preferential treatment is given at Marui and affiliated shops.There are some options for card designs.

---
Sedina Card Jiyu!da!

| | |
| --- | --- |
| Fee | 5.0 |
| Popularity | 3.0 |
| Rewards | 2.5 |

Review: You will get 3 times more rewards at Seven-Eleven, Aeon, and Daie. Keep in mind that this card is revolving credit card. So you need to pay all balance every month in not order to pay a fee.

---
Benefits for using a credit card
Get points as you use credit cards for payment
If you pay by credit cards, you will get points (0.5%-1.0% of the payment) as rewards.You can exchange points for gifts, Amazon premium tickets, flight tickets and so on. This is a big advantage of using credit card compared to paying cash. If you spend lots of money, then you should have the card because you will get more rewards.
Pay a bill easily
If you have a credit card, you do not need to have cash. I think it is difficult to use Japanese yen until you get used to it. You can use a credit card even at convenience stores, department stores in Japan as well as around the world.
Use for ID purposes
You can use a credit card for IP purposes. For example, you do not need to deposit money if you have a plastic. Also, without the card, you cannnot use a rent-a-car. The shop do not accept cash payment.
Keys for getting a credit card
Have stable income
Stable income is one of the important factors for getting a credit card. The company issues a credit card for only those who can pay loans. If you do not earn money, it is impossible to pay loans then get accepted by the company.
Have great credit record
Credit record is an individual history of paying loans in the past few years. If you have a good credit record, it is advantage of getting a credit card because the credit company make a judgmental decision that you can make good.
Stay in Japan for a certain period
If you stay in Japan for a while and have job, the company believe that you are not likely to go back to your country and you pay back loans on a particular date. One-year-stay will be the minimum requirement for getting a credit card in Japan.
In addition, you should have identity verification documents such as residence card, passport, driver's licence. This is the required document for applying for a credit card.
Own a Japanese bank account
You should have the Japanese bank account. Balance is withdrawed from the bank account at certain day every months. Also, having a Japanese bank account gives proof of staying in Japan for a while because foreigners cannot open the bank account if you come Japan within recent days.
Own a mobile phone
This is a criterion of getting a credit card. If you apply for a credit card, the company calls you to make sure whether you apply for personally or not.
Communicate in Japanese
If you are in trouble for payment or others, you have to call to a service center in Japanese. Also, it is hard to use a a members-only website because it is usually written in only Japanese.
Frequently asked questions
The company requires Kanji name but I don't have one. What should I do?

In that case, you better choose Rakuten, American Express, Sedina Card Jiyu!da!. You can apply for those card with English name(two-byte character).

I got rejected many times. Can you tell me easy-to-get credit cards in Japan?

Rakuten Card, American Express Gold Card are the easy-to-get credit cards. But I believe you should wait for 6 months after you got rejected because Credit Information Center(https://www.cic.co.jp/index.html)have records that you applied and rejected for credit cards before. The records are retained for six months.
Suggest another article
Showing difficulty level of getting 314 Japan-issued credit card each
In this page, you will know how difficult you will get each 314 credit card. All written in Japanese but I believe this article is helpful to your card life:)
Related article: https://creditcard-imasugu.com/shinsa/shinsa_ranking/
Inquiry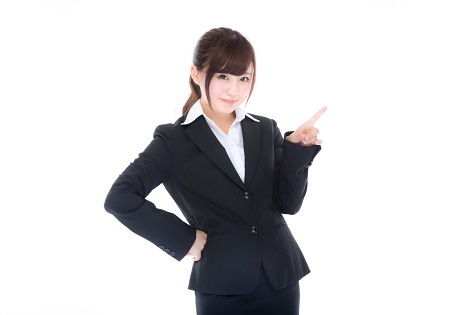 If you have any inquiry, Please contact me.
I can help you
to fill the entry form of the credit card
to find the best credit card
E-mail address:card_imasugu@yahoo.co.jp
Thank you.